All Stars Camp – Summer 2021
Camp All Stars will be running a 4 week programme from July 26th until 20th August.
They have an Early Bird Special (£100 p/w) that will last until 30 June 2021, after this, the price will be £26 (Daily) or £120 (Weekly).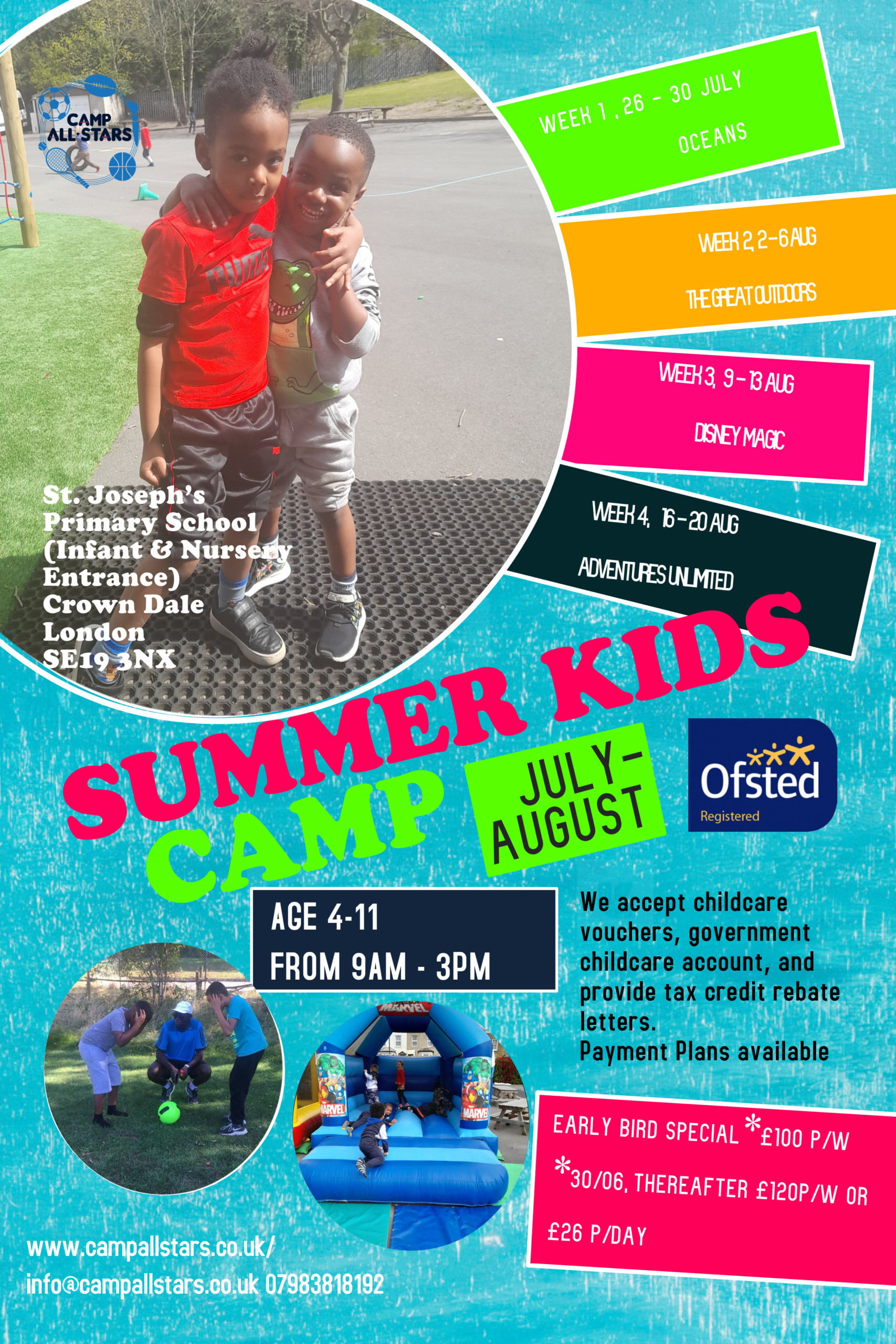 They now have access to a minibus, and subject to consent, are hoping to do a few residential trips (outdoors), in the local area to take advantage of what is on offer in the borough.
They will also be launching a brand new Sports Camp, for boys and girls aged 7-11 who only want to do sports. This Camp is separate from Camp All Stars, though hosted at the same location. The camp will be running from the 2nd – 6th August, and costs £110 for the week. This Camp is designed to host activities like football, cricket, basketball and athletics with qualified instructors who will teach the children the basic skills for each sport and run tournaments. Children will receive a free t-shirt, water bottle and snack when attending this Camp.
For both Camps, please book online